As a freelance writer, I write about anything that catches my interest, including travel, health and wellness, fitness, relationships, and parenting. I've written one book and contributed to another: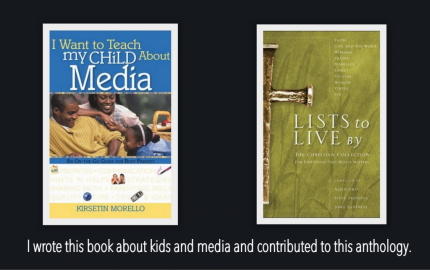 In addition, my writing has been published in Parents, Christian Parenting Today, Thriving Family, Atlanta Parent,West Michigan Woman, Teach & Travel, Groups Today, Kyria's Marriage Partnership, Chicago Parent, Coulee Parenting Connection, and more.
You can also find me at several sites around the web, including Babble.com, Blissfully Domestic and ExperienceGR.com.
For magazines, I specialize in writing profiles of people (chefs, AHL hockey coaches, business owners) and businesses (breweries, restaurants, entrepreneurs) as well as articles about health and wellness, fitness, travel, relationships, and family.
Drawing on my corporate background, I also help businesses write compelling copy for their websites, newsletters, or brochures.
If you'd like to read samples of some of my work click the magazine covers or article links below. If you're interested in seeing a specific topic, send me an email.
Magazines:
I'm a regular contributor to the Experience Grand Rapids website. Here are links to a few of my favorite clips there: